Tech
RSJ Tech operates as a fund of funds. It invests into venture capital funds (VC funds) that support start-up/growth technology projects and co-invests with them in selected projects.
Investment Philosophy
RSJ Tech focuses on the IT sector and then on the key areas of digitization and security. The core strategy is the investment into top-of-the-line VC funds that have a strong management and an understandable strategy that is aimed at increasing the value of invested projects. RSJ Tech places its emphasis on working within Central Europe and its role is advisory and controlling, whilst at the same time choosing the right co-investments with VC funds and monitoring the market for technology, VC funds and startups.
Investment Criteria
Strong and experienced management.

Focus on projects with global potential, primarily in the IT sector, and in an early or growth phase of development.

Activities or fund management linked to the CEE region.
RSJ Tech is an open-ended unit fund managed by a management company RSJ Investments investiční společnost a.s.
Projects
Evolution Equity Partners
2
Blossom Capital
3
Blossom Capital invests into top European companies in their early stage. The fund is led by Ophelia Brown – a well-known venture capitalist with wealth of experience from top tier institutions, such as Index Ventures, Goldman Sachs and Local Globe. The fund is known for its extensive support for its portfolio teams and affinity towards bold projects.

Cognitive Security
5
| | |
| --- | --- |
| Location | Prague, Czech Republic |
| Investment Date | 2011 |
| Status | Active |
Cognitive Security (COSE) has been one of the global leaders in network services, and provides an innovative solution for computer network security monitoring based on the analysis of network traffic statistics using advanced agent technologies.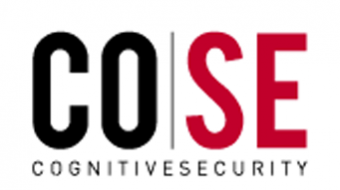 More Sub-Funds and Open-Ended Unit Funds