Company Profile
We are building a strong investment group that connects people with very close business and social visions. We offer diversification of funds within a broad portfolio of investments in the Czech Republic and abroad.
RSJ Investments manages through several sub-funds and open-ended unit funds a broad portfolio of investments into real estate, agriculture, industry, and services. A large percentage of the assets it manages are investments into real estate projects focused on the acquisition of income property, the construction of residential and income real estate and industrial properties. It also focuses on key sectors of the 21st century – information technology, biotechnology, the production of healthy foods and investments aimed at extending and improving human life.
In seeking new projects, the fund gives preference to companies that bring more than simply financial gain to their surroundings.
RSJ Investments investiční společnost a.s. is an investment manager that manages in particular RSJ Investments SICAV a.s., an investment fund of qualified investors with several sub-funds, and RSJ open-ended unit fund.
Board of Directors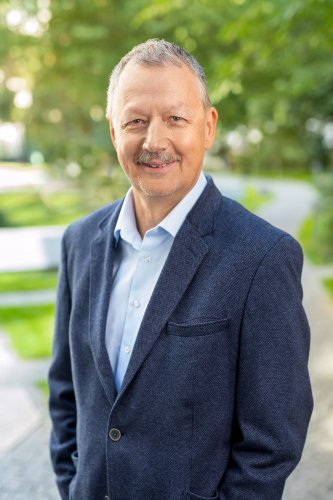 Libor Winkler
CEO, Asset Manager
Company Strategy Management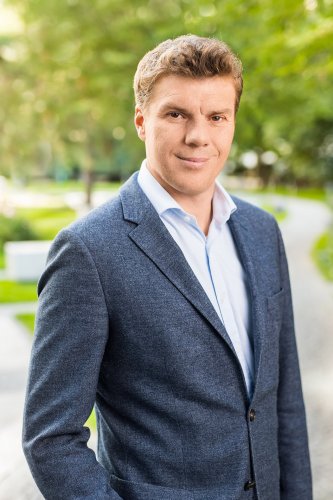 Lukáš Musil
Asset Manager Real Estate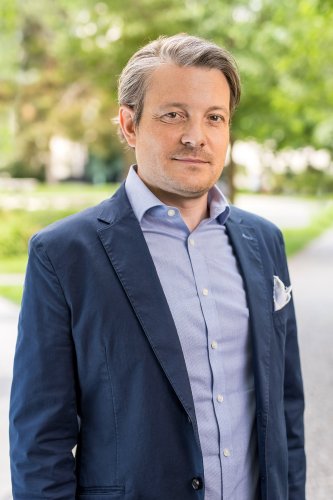 Jan Vyhnálek
Asset Manager Private Equity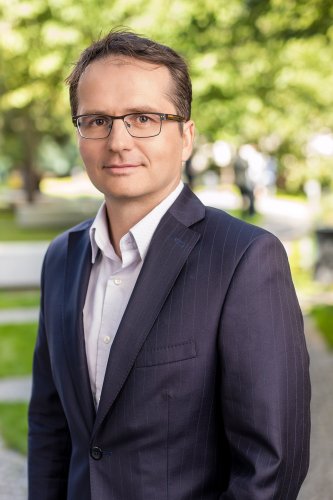 Jan Dostálek
Risk manager
Our Team
Marek Capák
Chief Financial Officer
Petra Musilová
Business Development Director
Martin Hudeček
Asset Manager RSJ Tech
and RSJ Insurtech
Matěj Kumstýř
Asset Manager RSJ Land,
RSJ Spectrum and RSJ Industry
Lucie Bartůňková
Asset Manager Real Estate
Michal Filip
Asset Manager
Jakub Kučera
Asset Manager
Jiří Kříž
Asset Manager RSJ Agro
Jakub Mikulášek
Asset Manager Real Estate
Petr Roupec
Asset Manager Real Estate
Martin Šťastný
Asset Manager Real Estate
Vuk Vignjević
Asset Manager RSJ Tech and Life Sciences
Michal Votruba
Asset Manager Life Sciences
History
2022

We bought the Pradiareň 1900 monument in Bratislava, which we renovated, for the new fund
We acquired land within the property of the former Poldi Kladno steelworks with the intention of revitalising the brownfield and developing a modern
industrial area
With BioXcel, which entered the NASDAQ stock market in 2018, we successfully launched its first drug, IGALMI, on the market
We commenced the construction of block of apartments in Hostivař, Prague, together with developer YIT
We gained a new partner in the field of technology by adding Project A to our existing partners Notion Capital and Moonfire Ventures and we co-invested in Paddle and Manta
We added global funds Glendower, King Street, and BlackRock to the private equity portfolio, as well as several funds specialising in investments in local SMEs
We increased the area of agricultural land to more than 4,000 hectares

2021

Romanian company UiPath from the portfolio of Credo Ventures, in which we invested, entered the New York Stock Exchange at a valuation of 35.8 billion dollars
We became the majority shareholder of the progressive Pillow insurance company
ESS, a portfolio company engaged in the development and production of battery systems for energy storage, was listed on the New York Stock Exchange

2020

We began the construction of residential buildings in Prague 6 - Rezidence U Šárky with developer FINEP, and we entered into projects in Prague Michle and Troja in cooperation with JRD

2019

We entered into organic farming and acquired the largest Moravian organic farm, František Král, organic

We invested in the British venture capital fund Blossom Capital

2018

We opened Zuri Zanzibar, a five star hotel resort in Africa
We bought a 50% stake in development projects Nuppu, Zwirn and Pradiareň 1900 from YIT Slovakia.
With Panattoni Europe, we commenced the construction of an A-class industrial property near Chomutov.

2017

We completed our transformation into the RSJ financial group, opening the RSJ Investments fund in the Friends & Family model for investors outside this group

We invested in the private equity funds CEIP, ESPIRA Investments, and ARX Equity Partners.

2016

Together with the founders of AVAST, we bought the Enterprise office building in Pankrác, Prague

2015

We began investing in agricultural lands and companies in fertile regions of the Czech Republic

We expanded our technological portfolio by investing in the Evolution Equity Partners fund and the second fund of Credo Ventures

2014-2011

We opened Centrum Pivovar Děčín, a shopping and entertainement centre

We invested with Credo Ventures, a fund focused on technological startups in Central and Eastern Europe

2010

We established the first investment fund enabling us to invest free 2010 finances of RSJ Securities from algorithmic securities trading